These lies… don't seem to hurt.
Bend this soul, down to the earth
Why try… to feel the sting
It only, causes burn…
Wash away… all this dirt
Only me, is all who knows
Fading far, never be heard
And I try, God have I tried
To live again
With peace… in my own soul
That's desperately, begging for the end.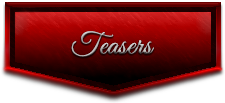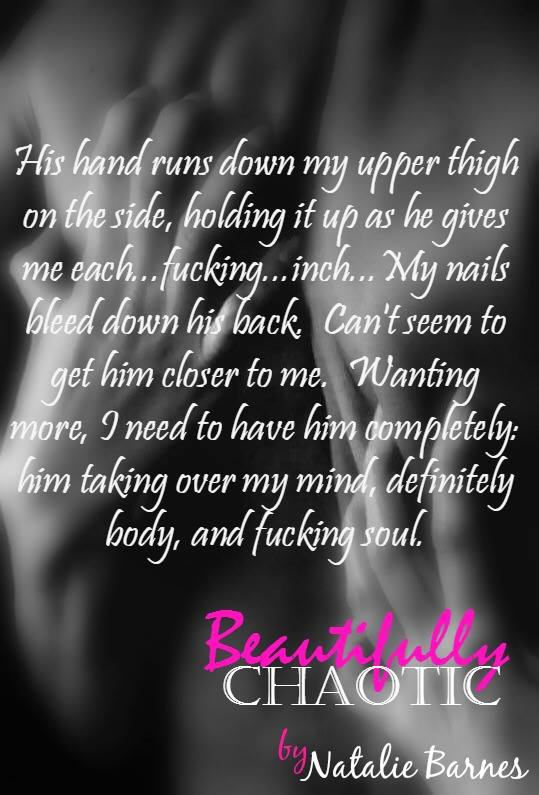 REVIEW
Reviewer: Chelsea
Rating: 4 stars!!!
I so so excited to see that Natalie had another book coming out do when it arrived on my tablet I did a mental happy dance!!
After getting to know Caleb a little bit in the Everything I Want series I was interested to see who he fell for! It would take a special kind of woman to tame Caleb and his ways!!
This was not an Everything series book but it was still in that genre and with some of this e characters, but the theme of this one was different, in a good new way!
Katie makes down big changes in her life and those choices lead her to Caleb. But life has not been kind to this hero or his heroine and they they come together life gets even nastier for them.
This was a darker book than the Everything series and I cried while reading it. The emotions this book brought out in me…intense!! Some tough subject matter is dealt with in this book!!
I liked Katie and Caleb's story, though I kinda wanted more at the end, it felt a little rushed and not detailed enough to give any positive addition to the story.
I liked that we got to see a little bit of the characters we loved in the Everything series! It was great catching up with them a little!!
One-Click Approved!!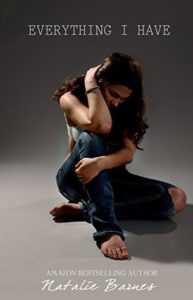 Natalie Barnes is the Amazon International Bestselling author of Everything I Want, Everything I Need, and Everything I Have. She is Native American and grew up on the Bay Mills Indian Reservation in the Upper Peninsula of Michigan.
Natalie spent most of her twenties working in an accounting department as a bookkeeper before she decided to pursue her passion and write full time.
Natalie likes to write with a wicked desire to push her readers to a provocative edge. She is inspired to write by listening to music, which she believes is an influential part of the creative process in her writing.
She still resides in Michigan with her family.