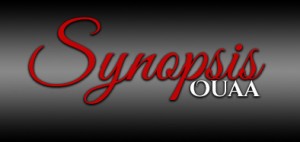 Luke Woods, with his indecisiveness and impulsive reactions, is his own worst enemy. Costly mistakes have made him second-guess his every decision, past and present. With his sights finally set on his goal, his innate drive takes over and he pursues it with a new fervor. But will it end up costing him everything?
Andi Morgan has always put everyone else first, while her needs and desires have taken a back seat. When Andi is presented with the opportunity of a lifetime, she struggles with what she wants versus what she needs. Taking a leap may completely backfire in her face. Is she as strong as she thinks she is?
Luke and Andi's relationship has overcome considerable odds already but, when life takes them in separate directions, they'll face new hurdles. They'll be forced to decide if absence really does make the heart grow fonder – or if it just makes it easier to move on.
When love is put to the test, can it survive?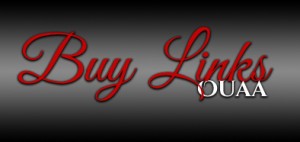 * AMAZON US * AMAZON UK * AMAZON CA * NOOK * KOBO *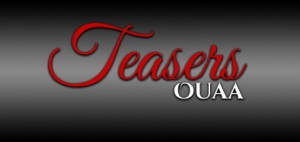 REVIEW
Reviewer: Nicole
Rating:4.5 Groupie Stars
I have read all of AD Justices books and Crazy Maybe is my favorite, so I had high expectations for this next edition. I am totally team Luke and Andi and this book had me screaming at my Kindle. I finished the book a few days ago but waited to write my review because I couldn't believe that AD Justice put my heart through all of what happens in this book. She had me so frustrated BUT days later I could NOT stop thinking about this book. It's one that stays with you. Andi and Luke's relationship is put through a lot in Crazy Baby however it makes them realize what they really want and in turn makes them stronger. Any book that affects you that much and makes you feel like you really know these characters and feel for them is so worth the read. I am definitely still Team Luke but I cannot also wait to get Travis's story!!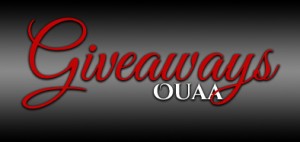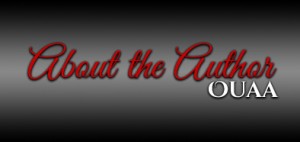 A.D. Justice's debut novel is Wicked Games, A Steele Security Novel. It is the first of a five book series. The second book in the Steele Security Series is Wicked Ties. it continues the story exactly where Wicked Games ends. Each book is designed as a stand-alone from a character perspective, but reading from the beginning will give the reader a better sense of how the characters are connected. The premise of the series is based on a group of elite soldiers and their adventures with Steele Security.
A.D.'s second series is the Crazy Series and Crazy Maybe is the first book. It is not for the faint of heart – complex, real-life issues are addressed, with several twists and turns that will keep you turning the pages until you've devoured the whole book! This series will also continue with more emphasis on the supporting characters.
The third series is Dominic Powers. Her Dom and Her Dom's Lesson are both now available. This series gives a fresh, new, and realistic look at how a Dom/sub relationship really is, with the addition of a few twists, turns, mystery and intrigue.
A.D. Justice has been married for 25 years and has two wonderful sons in college. She is also an avid reader of romance novels and, to her amazement, a self-published author. A.D. enjoys reading many different types of romance books – including drama and suspense, crime and mystery, NA and YA, and contemporary and erotica.
A.D. Justice is a Goodreads Author and can also be found on Facebook (facebook.com/adjusticeauthor), Twitter (@adjustice1), or by email at adjustice@outlook.com.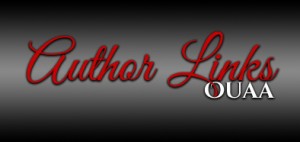 * FACEBOOK * TWITTER * WEBSITE * AMAZON * INSTAGRAM *